Taking Care of Septic Systems for Over 30 Years
Don't Ignore Your Septic Problems – Call Us!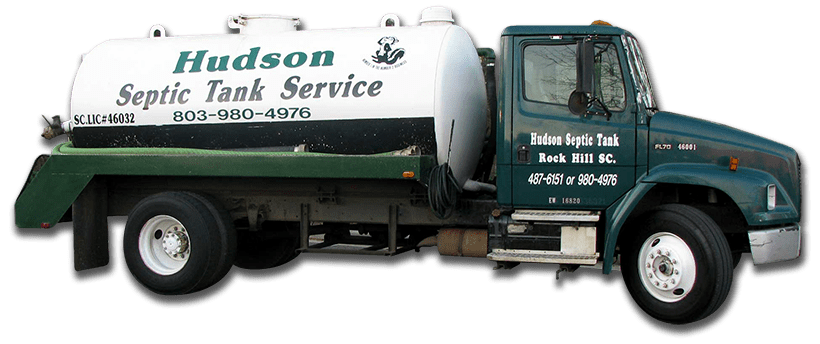 Did you know that between 10 and 30 percent of septic systems don't work properly?
That's according to the South Carolina Department of Health and Environmental Control. Now consider that over one million households in our state use septic tanks. If a septic tank isn't kept in good working condition, the health and safety of families and neighborhoods can be at risk. Hudson Septic Tank Cleaning is your partner in keeping your septic system in great shape.
What Can We Do for Your Septic System?
Septic tanks that are clogged can lead to lots of unpleasant effects. Drinking water can become contaminated, sewage can back up into your home, and untreated sewage can enter creeks, ponds, or drains. Fortunately, you can keep many of these things from happening through regular septic tank cleaning. But that's just one of the many septic services we provide.
Portable Restroom Rentals & Service
Whether you're planning an event or managing a worksite, you want to make sure people are taken care of. Portable restrooms provide a comfortable, convenient service to your guests and workers.
About Hudson Septic Tank Cleaning
Hudson Septic Tank Cleaning has served the Rock Hill, SC area for more than 30 years. Our experienced team has the training and knowledge to help you identify and fix problems with your septic system.
We are a family owned and operated company. John, Kathy, Ricky, and Michael Hudson promise that you will receive honest, dependable service at a fair price. We'll never overcharge you or recommend services you don't really need. We're always respectful of your time and property. It's the way we've done business for decades and has helped us earn an A+ rating with the Better Business Bureau.